Georg Jensen Cobra Egg Cups Set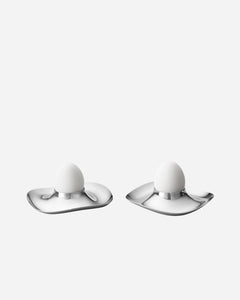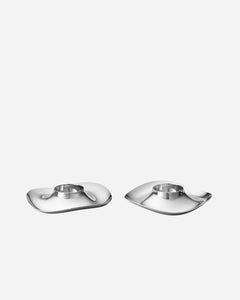 Designed by German-born Constantin Wortmann, Cobra is one of Georg Jensen's most instantly recognisable and popular collections. Created from stainless steel, the egg cups are as practical as they are beautiful: the raised edge of the rim makes them easy to carry and the wide saucer shape can be used to hold the broken eggshells.
The organic fluidity of the shapes combined with Wortmann's sense of humor gives Cobra a timeless appeal that ensures its place as a contemporary classic.
The egg cups are made from mirror-polished stainless steel and come in a pack of two.